According to the "regulations on fair and open supervision of oil and gas pipeline facilities" that issued in June this year, the government is pushing the energy measurement and pricing of natural gas. Therefore, the whole industry is thinking about topics such as what challenges we must face when changing from volumetric measurement to energy measurement, will there be further measures issued by the government to support energy measurement, or which overseas countries can we learn from…
In view of this, on September 25, a symposium on natural gas energy measurement sponsored by Metering China and co-organized by Goldcard was held in Chongqing, where 100 industry experts gathered to discuss energy measurement from multiple aspects including policies, standards, metering products and overseas markets.
Goldcard team further presented thermal gas meter at the conference, through principle and characteristics analysis, showing that the thermal characteristics measured by thermal gas meter were converted into calorific value based on platform algorithm, and then the gross energy can be calculated by the calorific value and the flow rate, which is one of the effective ways to realize energy measurement at device end.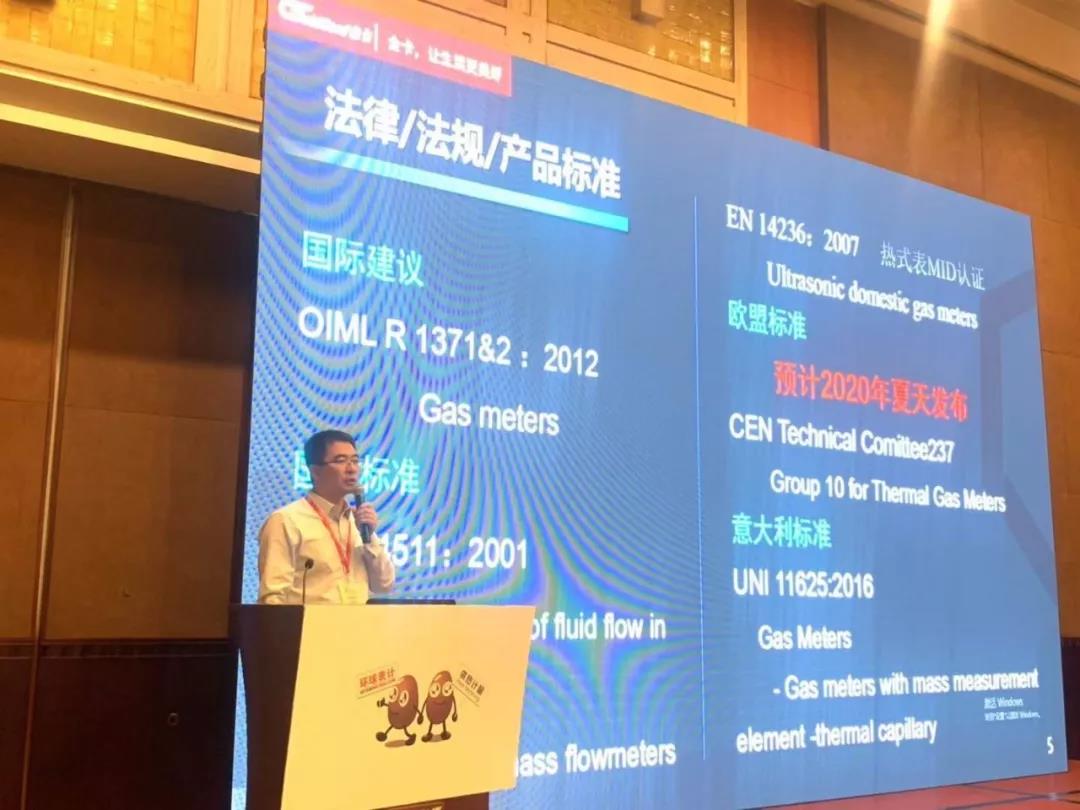 Goldcard Thermal Gas Meter Presentation@ Chongqing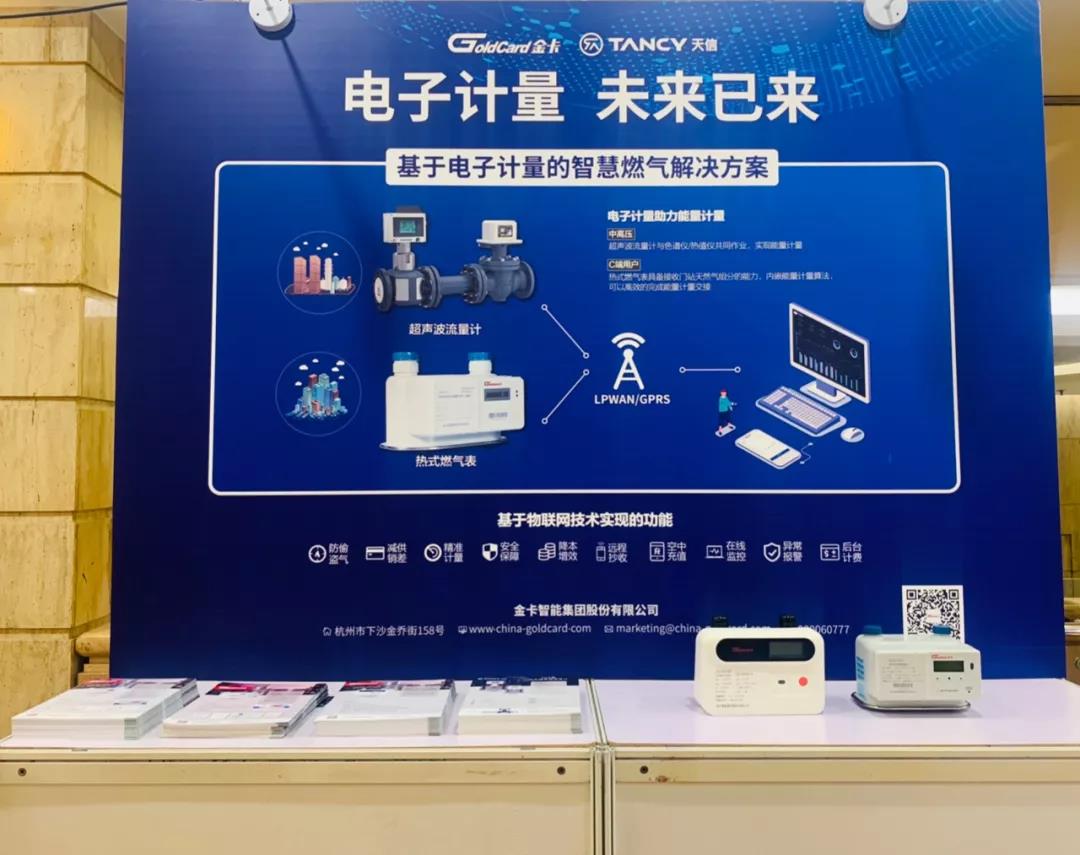 Goldcard Energy Measurement Solution@ Chongqing
Natural gas energy measurement will promote open access of multiple gas sources, fair and square trading, change the natural gas trade pricing model, and promote international integration. Meanwhile will have a profound impact on the metering reform and operational services optimization of Chinese gas companies, the technological progress of metering manufacturers, and the market regulation strategies of government.
Changes bring opportunities, Goldcard is ready in mass measurement, energy measurement, and data application, awaiting The New Era.